Important contacts
Technical
support
Sales returns
+420 533 338 899
Basic orientation
Having entered the INTELEK s. r. o. company website I obtain the basic information about news, new products and new events in the INTELEK company. In the middle section there is basic information about the product portfolio available from the e-shop. Further there is also a link to enter the e-shop. In the lower part there are links and information about the company, contacts etc.

As soon as I leave the homepage, there are the sections Shop, Support, News and others and also the place to log in the e-shop.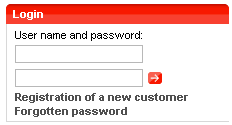 In the left part of the pages (except the homepage) I can find information about order contacts, technical support and claims.
If I am logged in the system, there are details about my sales representative and sales assistant displayed in the order section. In the upper right section there is information about my shopping basket – either it is empty or there are the products I want to buy.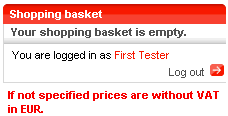 If I click on the text Shopping Basket, I enter the Shopping Basket.
Below the contact section there are product trees available; i. e. it is possible to sort the product portfolio according to chosen specifications. As soon as I choose a product, there is the information about the product manager in charge displayed in the section "Important contacts".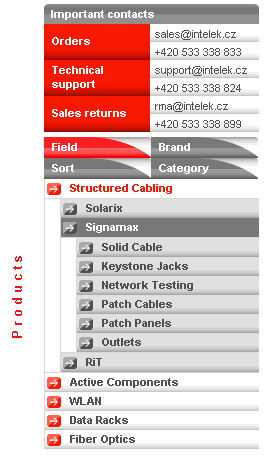 If not specified prices are without VAT in EUR.