Important contacts
Technical
support
Sales returns
+420 533 338 899
Extricom and Raritan Products Awarded in the IT Product 2008 Competition
Two products signed in by the company of INTELEK had received an award in the first round of the ComputerWorld Magazine competition: the Extricom concept and the Raritan KVM switch.

Even this year the competition of the IT Product of the Year has been in progress. The competition is organized by the Chief Editor's Office of the ComputerWorld Magazine, and it follows the successful last year's annual. The deadline of the first round had been set to the end of November 2007 and the companies could sign in their concepts and products they felt about their features would be extraordinary on our market and superb in the area of deployment.
The first of our awarded products this year was the
KVM Switch Raritan DK XII – 464
, being evaluated in the category of
Hardware
.
The device Raritan DK X II – 464 allows remote administration up to 64 servers or workstations with an option of accessing up to 4 administrators at the same time. The concept represents a multi-platform solution, which supports the clients of Windows, Linux, Sun, and Macintosh.

Interesting Features of the Product:
complex KVM-over-IP solution
technology of Universal Virtual Media allows economical approach towards the virtual media, accessible on all units
digital KVM Switch with dual power supply, accessible on all units
Absolute Mouse Synchronization offers maximum functionality of the mouse without necessity to change the configuration of the target server
administration within web interface
Other products receiving an award of IT Product 2008 in the category of
Communication Products
are
the Enterprise WLAN concepts for development of Wi-Fi networks with support of mobile services –
Extricom 24-Port WLAN Switch
and
Extricom UltraThin Access Point
.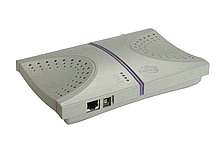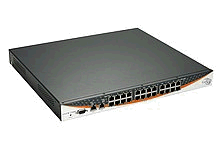 A combination of the mentioned Extricom products represents a WLAN organizational concept for the development of Wi-Fi networks with a maximum support of mobility and stability. It is the system built on topology of the so-called "blankets", which had been developed for provisions of high stability and quality of services, which would be sensitive to delays within the networks – VoIP, Video, VPN Connection, Etc.
Interesting Features of the Product:
option to build the stable Wi-Fi networks for demanding applications or environments (hotels, hospitals, administrative office buildings, airports, warehouses, etc.)
blanket architecture with a zero latency provides the maximum coverage and support of mobility and mobile services
high stability and quality of services
option to run several frequency-separated networks within a single infrastructure
reduction in cost of network development

If not specified prices are without VAT in EUR.